Free your Ass: Defining and Creating a Progressive Sexual Culture
Session Type(s): Panel
Starts: Thursday, Jun. 20 4:30 PM
Ends: Thursday, Jun. 20 5:45 PM
Room: 212 AC
Having reelected President Obama and defeated cartoonishly anti-sex candidates in 2012, the left has won some minor ground in the right's reinvigorated culture war on sex and sexual freedom. So now what? If we're ever going to upend a mainstream sexual culture defined by shame, coercion, silence and oppression, we've got to take time to envision the alternative. Join a raucous panel of sex educators, artists, cultural organizers and researchers for a much needed exploration of what a genuinely progressive sexual culture might look like, and how to advance a sexual culture characterized by freedom, consent, safety and—YES!—pleasure.
Moderator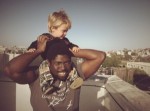 William Winters helps to create events and experiences for polyamorous communities in the San Francisco Bay Area, where he lives with his partner and their three stupid cats. William currently serves as a senior campaigner for Change.org, the nation's fastest growing platform for social change.
Panelists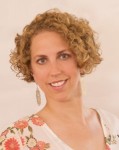 Marcia Baczynski is sex educator and relationship coach, focusing on non-traditional relationships and women's desire. She is passionate about providing the world with better tools and skills for relating, and empowering people to use them. In addition to her private practice, she blogs at AskingForWhatYouWant.com, and is the creator of SuccessfulNonMonogamy.com. She is the co-creator of Cuddle Party, a workshop/social event about boundaries, communication, intimacy and touch. Marcia presents at conferences across the United States and makes frequent media appearances. She is currently working on her first book.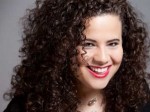 Jaclyn Friedman is the editor of the hit book Yes Means Yes: Visions of Female Sexual Power and a World Without Rape (one of Publisher's Weekly's Top 100 Books of 2009) and author of What You Really Really Want: The Smart Girl's Shame-Free Guide to Sex & Safety. Friedman is a founder and the Executive Director of Women, Action & the Media, a national organization working for gender justice in media, and one of the leaders of the recent, successful #FBrape campaign to get Facebook to treat content that promotes violence against women as hate speech. She is also a charter member of CounterQuo, a coalition dedicated to challenging the ways we respond to sexual violence. Friedman hosts the weekly podcast Fucking While Feminist.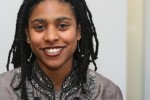 Kierra Johnson is the Executive Director of Choice USA, the leading pro-choice organization working to mobilize and provide support for the diverse, upcoming generation of leaders. Kierra has bolstered the conversation around youth and reproductive justice through her contribution to print, radio, television and online media, including the New York Times, RH Reality Check, Feministing.com, Newsweek,Fox News and National Public Radio.
Haling from the great state of Georgia, Kierra's journey with Choice USA started when she was awarded the Maxine Waters Reproductive Freedom Fellowship in 2000. Kierra is the 2002 recipient of the Young Women of Achievement Award from the Women's Information Network (WIN) and now sits on the advisory council for WIN. Ms. Johnson served as a Delegate to the 2008 Democratic National Convention and currently serves on the boards of the National Gay and Lesbian Task Force and the Center for Community Change.
Other sessions: Organizing Support for Abortion Rights in Hostile Territory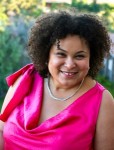 Mireille Miller-Young, Ph.D., is Associate Professor of Feminist Studies at University of California, Santa Barbara. She researches and teaches about race, gender, and sexuality in popular culture and the sex industries. Her forthcoming manuscript, A Taste for Brown Sugar: Black Women, Sex Work, and Pornography (Duke University Press) examines African American women's sex work in pornography. A former UC President's Postdoctoral Fellow, Dr. Miller-Young has published in numerous academic journals and books including Blackness and Sexuality, Pornification: Sex and Sexuality in Media Culture, C'Lick Me: A Netporn Studies Reader, Meridians, Sexualities, Colorlines Magazine, Ms. Magazine, Re-Public.com, The New York Times, and $pread, a sex worker magazine. With Constance Penley, Celine Parreñas Shimizu, and Tristan Taormino, she is an editor of The Feminist Porn Book: The Politics of Producing Pleasure (The Feminist Press, 2013).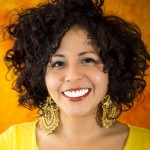 Favianna Rodriguez is a printmaker new media artist based in Oakland, California. Using high-contrast colors and vivid figures, her composites reflect literal and imaginative migration, global community, and interdependence. Whether her subjects are immigrant youth in the U.S. or her own abstract self portraits, Rodriguez brings new audiences into the art world by refocusing the cultural lens. In 2009, Rodriguez co-founded Presente.org, a national online organizing network dedicated to the political empowerment of Latino communities.
Other sessions: Artists for Justice: How Artists are Transforming the Narrative on Immigration and Equality, Art is a Hammer: Reshaping the Narrative Through Cultural Interventions