Behind the Camera: Addressing the Underrepresentation of Women in Media and Culture
Session Type(s): Panel
Starts: Saturday, Jun. 9 1:30 PM
Ends: Saturday, Jun. 9 2:45 PM
Room: Ballroom D
Women are dramatically underrepresented in almost every level of media and popular culture, whether they're writing, directing, producing or greenlighting projects. While most media criticism tends to focus on the representations of women, whether in romantic comedies or on comic book covers, it's time to pay attention to who is—and isn't—making decisions about how culture gets made in the first place. We'll break down the numbers on women—in particular, women of color—in media; talk about the importance of the pop culture chain of command; and discuss the best ways for consumers to put pressure on companies to produce more genuinely progressive stories, characters and explorations of women's issues in mass culture.

Moderator
Alyssa Rosenberg is a culture reporter for ThinkProgress.org. She is a correspondent for TheAtlantic.com. Alyssa grew up in Massachusetts and holds a B.A. in humanities from Yale University. Before joining ThinkProgress, she was editor of Washingtonian.com and a staff correspondent at Government Executive. Her work has appeared in Esquire.com, The Daily, The American Prospect, The New Republic, National Journal, and The Daily Beast.
Panelists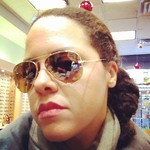 Founder: Jezebel.com. Writer and editor (Newsweek, The NY Times, Salon.com, Glamour, The New Yorker, Sports Illustrated.) Former contributing columnist, Washington Post. Author: "Hell Hath No Fury: Women's Letters From the End of the Affair. (Ballantine, 2002.)
Other sessions: Funny Feminism: Joking Our Way to Gender Equality
Elana Levin is Director of Strategy and Client Relations for Advomatic, a web development firm working for progressive causes. She previously served as Communications Director of the Writers Guild of America, East where she helped Reality TV employees fight for a union. Prior to that she served as Assistant Director of Communications for New Media at Workers United/SEIU and UNITE HERE. She also ran communications at the Drum Major Institute for Public Policy where she first worked with Advomatic.
A former community organizer, Elana serves as Chair of Organizing 2.0— a group that leads workshops on online organizing, communications and strategy for grassroots organizers and held the Netroots NY conference. She is on the board of Workplace Fairness and is a New Leaders Council mentor. She tweets about labor unions, local politics, #OWS & superhero comics @Elana_Brooklyn and blogs about comics at GraphicPolicy.com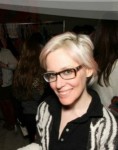 Alli Thresher is a jill of all trades from Boston, Massachusetts. She's currently a member of the design team at Harmonix Music Systems, Inc. When she's not working on Dance Central, she's playing other video games or writing about the game industry, nerdery, fandom and feminism, or related topics. She's been a guest panelist at a number of conferences, and has been published on xojane.com, thinkprogress.org, nerdappropriate.com, and other outlets.