Beyond Networking: How to Make Friends and Influence People at Netroots Nation 2012
Session Type(s): Training
Starts: Thursday, Jun. 7 10:30 AM
Ends: Thursday, Jun. 7 11:45 AM
Room: 551
We're here to help. At this interactive training, you'll learn how to navigate the action-packed schedule of Netroots Nation, how to survive on two hours of sleep (and still be alert for a day of panels!) and how to make genuine, lasting connections with the other fantastic folks gathered here in Providence. Best of all, you'll get an early start on networking!
Trainers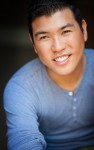 John serves as the Vice President of Marketing and Nonprofit Sales for NGP VAN, and has been working with technology and communications for years. He has a passion for progressive politics, new media, and marketing. John also founded and manages the MaleFeminists.com blog that strives to be a strong ally in the broader fight for equality. Previously working as New Media Communications Manager for the Democratic Governors Association (DGA), John is a Democracy for America (DFA) trainer and has served as a speaker for countless conferences and panels and emceed numerous events.

Karlo Barrios Marcelo serves as Partnership Director at the Truman National Security Project.
Through his own firm – Purple Turtle Insight – Karlo helps rising leaders achieve their goals through better networking and relationship management.
Prior to joining Truman, Karlo was an associate at The Aspen Institute's Economic Opportunities Program. He's also worked at CIRCLE, where he published dozens of research papers and developed an expertise in youth voting and the Millennial generation.
He's appeared on Reuters, Al-Jazeera, CBS Nightly News with Katie Couric; his research has been featured in The New York Times, The San Francisco Chronicle, The Associated Press, among others.
He serves as a board member of Advocates for Youth, Citizens for Global Solutions PAC and Progressive Alliance PAC.
Karlo graduated with a BA in economics and government from The University of Maryland and an MPP from The University of Michigan.