Bold Progressive 99% Candidates in 2012
Session Type(s): Panel
Training Tag(s): Elections
Starts: Friday, Jun. 8 3:00 PM
Ends: Friday, Jun. 8 4:15 PM
Room: Ballroom B
Bold progressive candidates—those who publicly commit themselves to the 99% movement and a populist economic vision—are running for Congress across the nation this year. Progressive infrastructure is giving these candidates vital support, resulting in some early primary wins against conservative Democratic opponents. More big primaries are coming and then significant general election fights are ahead. Hear from some of these bold candidates and learn how you can help them succeed in 2012.
Moderator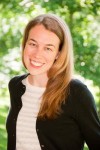 Stephanie Taylor, Co-Founder of the Progressive Change Campaign Committee (PCCC) has spent the last 15 years working on labor, electoral and advocacy campaigns throughout the country. She is a former union organizer and a pioneer in the area of scalable field, using technology and field to achieve results. She has a B.A. from the University of Virginia and an MFA from Columbia, and is a PhD candidate in American history at Georgetown. Her campaigns have been covered widely, and her political commentary has appeared in Salon, The Nation, Huffington Post, and elsewhere. Follow her on Twitter @StephanieTaylor.
Panelists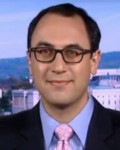 Adam Green, Co-Founder of the Progressive Change Campaign Committee (PCCC), worked at MoveOn.org for four years as Director of Strategic Campaigns and Civic Communications Director. Previously, he served as the Democratic National Committee's press secretary in Oregon for the 2004 presidential campaign, communications director for the New Jersey Democratic Party in 2003, and press secretary for the top winning Democratic U.S. Senate race of 2002. He has a B.A. from George Washington University and a law degree from the University of Virginia. He is a frequent contributor on MSNBC, Current TV, and CNN.
Other sessions: How to Make Clicks Mean Something: Strategic Planning for Online Campaigns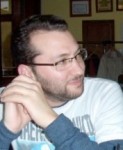 Daniel Mintz is MoveOn's National Director of Coordinated Campaigns, working to get great progressive candidates elected and to make the 2012 elections all about rebuilding the middle class and helping the 99%. Daniel previously was MoveOn's lead campaigner on the economy and before that, he directed MoveOn's research and analytics efforts. He's worked with MoveOn since 2005, and in 2006, was responsible for creating MoveOn's Support Corps–a group of 200 supervolunteers who responded to more than 45,000 requests for tech support during the midterm elections. In 2008, Daniel ran the advertising contest "Obama in 30 Seconds," and headed MoveOn's merchandising efforts, distributing more than 8 million t-shirts, stickers, buttons and posters.