Occupy Goes Home: The Occupy Movement and the Foreclosure Crisis
Session Type(s): Panel
Training Tag(s): Economy, OWS
Starts: Thursday, Jun. 7 3:00 PM
Ends: Thursday, Jun. 7 4:15 PM
Room: 552
The Occupy movement has been taking homes throughout the year and plans to continue throughout the summer. What does this campaign contribute to larger progressive goals? Should the progressive movement support this work?

Moderator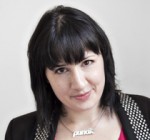 Sarah Jaffe is Labor editor at AlterNet.org and has been covering the Occupy movement since the beginning. She's written for The Nation, the American Prospect, Truthout, Bitch, and many other publications. Before coming to AlterNet, she was Web Director for GRITtv with Laura Flanders.
Panelists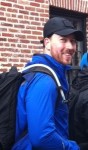 Matt Browner Hamlin is an strategist, organizer, and writer residing in Washington DC. He currently is a Senior Economic Strategist at Citizen Engagement Lab and the founder of OccupyOurHomes.org. He has previously worked in the labor movement, electoral politics, and the Tibetan Independence movement. He blogs at numerous sites on the economy, movement building, politics, mixology, travel, and fitness.
Other sessions: The Heart of the Beast: How the Grassroots is Taking on Big Banking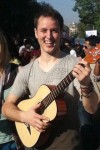 Nick helped launch the Occupy Homes movement and led a successful campaign to save his family's home from foreclosure. At age 15 he watched as his father, an Ecuadorian immigrant, was suddenly deported, an experience that would shape his activism. He made international news after he started the "glitterbomb" trend by dumping glitter on Newt Gingrich for his anti-equality politics.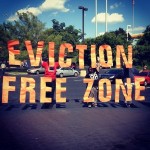 Rachel Falcone is a NY-based multimedia producer, educator and cultural organizer. She is Co-Creator and Co-Director of the transmedia storytelling project Housing is a Human Right, which collaborates with communities, organizations and individuals to share stories of their ongoing experiences trying to obtain or maintain a place to call home. She is also a leader with Organizing for Occupation (O4O), a group which actualizes the human right to housing through direct action. Rachel has worked with EarSay, Inc., None On Record and the award-winning national oral history project StoryCorps. Her independent radio documentaries and multimedia have been broadcast internationally, and shared through interactive installations in partnership with The Laundromat Project, MoCADA, SUPERFRONT Gallery, Adriala Gallery, Chashama Studios, the New Museum, MAPP International Productions, Asian Arts Initiative, Occupy the Empty Space and NPN/VAN, among others.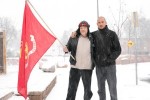 "Anthony Newby is a North Minneapolis community organizer and social change advocate currently working with Neighborhoods Organizing for Change. A longtime Real Estate entrepreneur, his inside perspective on the Bank and financial world has helped in the unique success of Occupy Homes MN. Anthony also has extensive experience in disaster relief, having helped to create a highly touted social media platform to deliver aid in the wake of a tornado that devastated Minneapolis' most undeserved neighborhood in 2011. His desire to place a solid focus on the human component of the financial crisis has helped make the Homes work in Minnesota one of the most compelling organizational models in the country."