Opening keynote featuring Eric Schneiderman
Session Type(s): Keynote
Starts: Thursday, Jun. 7 7:00 PM
Ends: Thursday, Jun. 7 9:00 PM
Room: Main Stage (Hall A/B)
We'll kick off Netroots Nation with an opening keynote from New York's Attorney General and the man the American Prospect calls The Man Banks Fear Most, Eric Schneiderman. Other speakers will include: Providence Mayor Angel Taveras, environmentalist Bill McKibben, Planned Parenthood's Cecile Richards, NEA's Lily Eskelsen, and Congresswoman Tammy Baldwin. The evening is MC'd by Baratunde Thurston.

Moderator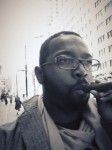 Baratunde is a politically-active, technology-loving comedian from the future. He co-founded the black political blog, Jack & Jill Politics and served as Director of Digital for The Onion. His book, How To Be Black, is a New York Times Best Seller and was published by Harper in February 2012. He is the founder of Cultivated Wit, a company that uses the power of comedy to make the world better and more understandable.
Other sessions: Test Screen Your Video, Laughing Liberally, "How To Be Black" - A reading/signing/blackening with Baratunde Thurston
Panelists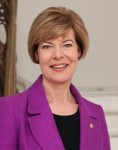 Tammy Baldwin is devoted to fighting for Wisconsin families, and has been her whole life. She was born and raised in the Badger State and has a reputation for taking on corporate special interests — she doesn't let powerful, moneyed groups stand in the way of her fight for the middle class.
In 1998, Wisconsin's 2nd Congressional District shattered the state's glass ceiling and elected the state's first female member of Congress and the nation's first openly gay challenger to Congress. Shortly after she was first elected, when both parties supported de-regulation of the financial industry, Tammy stood up for Wisconsin taxpayers and voted against letting Wall Street and Big Banks write their own rules. She's making sure that everyone pays their fair share, sponsoring the Buffett Rule in the House and is ready to take her fight for the middle class to the Senate.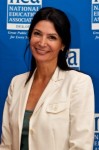 Lily Eskelsen, an elementary teacher from Utah, is Vice President of the National Education Association. She is one of the highest-ranking labor leaders in the country and one of its most influential Hispanic educators. Lily writes a blog, "Lily's Blackboard," covering the latest education issues. Her advice has been published in Parenting magazine, and she serves on the advisory board for Parenting's Mom Congress.She has been featured on MSNBC and CNN en Espanol.
Other sessions: Bully: From Movie to Movement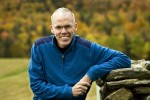 Bill McKibben, a well known environmental author and activist, is the founder of 350.org, an international climate change campaign. 350.org is named for the safe level of Carbon Dioxide in the atmosphere, 350 parts per million. In 2011, McKibben helped lead the fight against the Keystone XL pipeline. The author of 13 best-selling books, McKibben been called "the world's best green journalist" by Time Magazine and "the nation's leading environmentalist" by the Boston Globe. He is a frequent contributor to newspapers and magazines including the New York Times, The Atlantic Monthly, Harper's, Orion Magazine, Mother Jones, The New York Review of Books, Granta and Rolling Stone.
Other sessions: Handcuffs, Conventional Wisdom and Dirty Oil: Activism's Big Win Against the Keystone XL Pipeline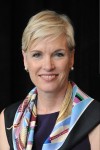 Cecile Richards is president of Planned Parenthood Federation of America and the Planned Parenthood Action Fund, a national organization that works for a healthier world for women and teens. Through nearly 800 health centers, Planned Parenthood provides health care services to nearly three million people and sex education to more than 1.1 million people every year. Since joining Planned Parenthood in 2006, Ms. Richards has expanded the organization's advocacy power and developed a unified national web presence receiving 33 million online visits annually. A frequent commentator on women's rights, reproductive health, and sex education, she is a contributor to the Huffington Post and serves on the board of the Ford Foundation.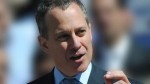 Eric T. Schneiderman was elected the 65th Attorney General of New York State in 2010. As the State's highest ranking law enforcement officer, Schneiderman has worked on areas including public integrity, economic justice, social justice and environmental protection. As Attorney General, Schneiderman has stood up to powerful interests on behalf of everyday New Yorkers. He has fought for a comprehensive investigation of misconduct in the mortgage market, and for a fair settlement for homeowners that holds banks accountable for their role in the foreclosure crisis, provides meaningful relief to homeowners and investors, and allows a full airing out of the facts to ensure that abuses of this scale never happen again. Before becoming A.G., Schneiderman served in the state Senate where led the effort to reform the draconian Rockefeller drug laws and enacted the toughest law in the nation to root out fraud against taxpayers.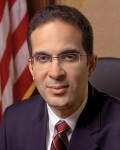 Angel Taveras is Mayor of Providence. Taveras went from Head Start to Harvard and is making tough choices to position Providence for a progressive, prosperous future.