Emerging Movements: The Face of New Progressive Online Communities
Session Type(s): Panel
Training Tag(s): Economy, LGBT, Organizing & Movement Building, OWS, Women
Starts: Thursday, Jun. 7 4:30 PM
Ends: Thursday, Jun. 7 5:45 PM
Room: Ballroom D
There are new emerging movements online that differ from their identity-based or multi-issue predecessors, ones that bring new people into the progressive movement and represent an exciting evolution of our organizing theories and practices. The offline-to-online engagement of Occupy, the emergence of a banking and housing crisis constituency online, laser-focused corporate accountability campaigns, new approaches to organizing women and the emergence of a global LGBT movement all represent huge interconnected communities dealing with major structural issues that have the potential to build global long-term progressive power. But how did this happen? What are the opportunities that emerged to make room for new movements? And how are the organizers capitalizing on those opportunities?
Moderator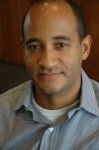 James is co-founder of Citizen Engagement Lab (CEL), an incubator focused on the creation and support of online organizations designed to empower underrepresented and organized communities to create political and social change. He is also co-founder of ColorOfChange.org, the largest online advocacy community focused on the concerns of Black Americans, with more than 800,000 members and has helped launch a number of projects in that vein: Presente.org, the largest Latino advocacy community in the country; the Secretary of State Project, an effort to elect progressive Secretaries of State; and Video the Vote, a citizen-journalism project that enables voters to monitor voter disenfranchisement.
James started his work in advocacy as the Director of Grassroots Mobilization for MoveOn.org, which followed a decade starting and supporting software startups.
He lives with his wife Heidi Hess and son Jonah in San Francisco.
Panelists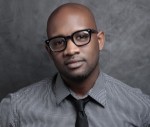 Andre Banks has spent most of the last decade finding new ways to use technology to build social movements.
He is the Co-Founder and Executive Director of All Out (allout.org), an unprecedented global alliance of 1.6 million straight, gay, lesbian, bi and trans people committed to building a movement for equality, everywhere.
Andre is also a Senior Advisor at Purpose.com where he was formerly Partner and Director of Strategy, leading development on global movements to fight cancer (LIVESTRONG), eliminate nuclear weapons (Global Zero), and forge an innovative new partnership in Brazil to build a new culture of civic participation (Meu Rio).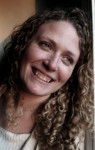 Natalie lives at the intersection of organizing, technology and movement-building. Natalie is CEO of Rebuild the Dream, a platform for bottom-up, people-powered innovations to help fix the U.S. economy, that she co-founded with Van Jones and Billy Wimsatt.
Previously, Natalie served as New Media Director for President Obama's Organizing for America (OFA) and the Democratic National Committee. She built and ran the New Media team responsible for the digital organizing, web content, social media and fundraising.
Prior to joining OFA, Natalie built the first Online Organizing department at the Sierra Club and served as the Deputy Organizing Director for MoveOn.org.
Named one of the Top Fifty Women to Watch in Tech, she is often speaking and training at progressive centers like New Organizing Institute, Personal Democracy Forum, and Netroots Nation. Natalie's based in San Francisco, CA with husband Matt Ewing and pup, Pac.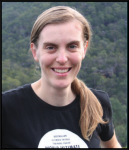 SumOfUs.org's Executive Director and Founder, Taren Stinebrickner-Kauffman, is a dual Australian-American citizen. She has experience with online organizing on four continents and at the global level, including at Avaaz.org, GetUp.org.au, and the AFL-CIO. She was born in Australia, currently lives in New York City and enjoys reading science fiction and playing ultimate frisbee for fun.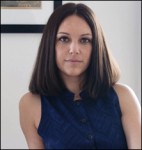 Shaunna Thomas is co-founder and co-Executive Director of UltraViolet, an organization of women and men fighting for women's rights, from politics and policy to media and pop culture. Shaunna has had a ten year career in progressive organizing, building progressive infrastructure projects and winning critical policy fights at the national level. Before founding UltraViolet, Shaunna was the Executive Director of the P Street Project, a 501c4 nonprofit dedicated to organizing progressive members of Congress and connecting federal legislative strategy with online grassroots mobilization efforts. Prior to that, Shaunna was the COO of Progressive Congress, a nonprofit supporting the policy and organizing work of the Congressional Progressive Caucus.