New Media on the Campaign Trail: Case Studies from Winning Programs
Session Type(s): Panel
Training Tag(s): Elections
Starts: Saturday, Jun. 9 1:30 PM
Ends: Saturday, Jun. 9 2:45 PM
Room: 551
Every campaign talks about new media, but too many stop at Facebook and Twitter. Successful campaigns leverage the full breadth of tools and strategies new media has to offer across all their departments to raise money, turn out volunteers and spread a campaign message efficiently and effectively. This panel will present case studies from successful new media programs like those run by the Elizabeth Warren campaign and her allies Eric Griego and Lois Frankel, with new media directors from these campaigns (along with the Progressive Change Campaign Committee) sharing the innovative strategies they're using to win in 2012.
Moderator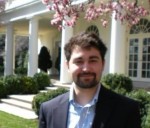 Jason is an activist, organizer, and musician living in Washington, DC. At the Action Network, he helps design and build new online organizing tools for progressives.
Other sessions: How to Make Clicks Mean Something: Strategic Planning for Online Campaigns
Panelists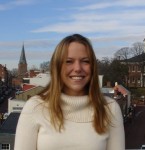 In June, Audrey hopes to be fresh off a primary win for one of this year's top progressive candidates, Eric Griego. She currently serves as the Digital Communications Director at the Eric Griego for Congress campaign in Albuquerque, NM.
Previously, she served as Online Communications Specialist at the Maryland State Education Association, a state affiliate of the National Education Association and EarthShare, a national environmental nonprofit.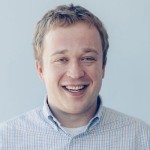 Brandt McCool is currently the New Media Director for Progressive Lois Frankel's campaign for Congress in South Florida. Lois is the former Mayor of West Palm Beach and a progressive fighter.
Brandt is a native Kentuckian and has worked on several statewide campaigns. He was the internet director for Jack Conway's 2010 Senate campaign, and his last position before coming to South Florida was Deputy Campaign Manager for Adam Edelen's campaign in Kentucky.
Lauren Miller is Senior Director at Bully Pulpit Interactive, the Democratic Party's largest digital marketing agency.
In 2012, she served as Digital Director for Elizabeth Warren's historic Senate campaign in Massachusetts, and she continues to manage Senator Warren's online communications, outreach, and fundraising strategy. The Warren campaign raised more money from small-dollar donors than any campaign in Senate history.
Prior to joining Senator Warren's campaign, Lauren served as Director of Email and Online Communications at Blue State Digital. During her 6+ years at the company, she oversaw online advocacy, outreach, fundraising and social media programs for more than 150 campaigns and organizations, including the Democratic National Committee, Senator Ted Kennedy, the American Red Cross, and the NAACP.