Funny Feminism: Joking Our Way to Gender Equality
Session Type(s): Panel
Training Tag(s): Arts & Culture, Women
Starts: Saturday, Jun. 9 3:00 PM
Ends: Saturday, Jun. 9 4:15 PM
Room: Rotunda
We all know the tedious stereotype about the humorless feminist, but the reality is so much different. One look at online feminism confirms that feminists really are funny, and usually funnier than the sexists they fight. The panelists will discuss the hows and whys of laughing our way to gender equality.
Moderator
Amanda Marcotte is a freelance journalist, author, and feminist gadfly. She blogs at Pandagon.net and at Slate's XX Factor, as well as writing for such diverse outlets such as the Guardian, Reuters, Alternet, and the American Prospect. She also loves multi-media, doing podcasts for RH Reality Check and on the Citizen Radio network, as well as a TV clip review show called The Orange Couch.
Other sessions: Paying the Price, Leading the Fight: Youth and the Politics of Reproductive Rights
Panelists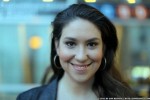 Born and raised on the mean streets of New York City's Upper West Side, Katie Halper is a comic, writer, blogger, satirist and filmmaker. A director of Living Liberally and co-founder/performer in Laughing Liberally, Katie has performed throughout the country, at all Netroots Nations, and The Nation Magazine Cruise, where she made Howard Dean laugh! Her writing and videos have appeared in The New York Times, Comedy Central, The Nation Magazine, Gawker, Nerve, Jezebel, the Huffington Post, Alternet and Katie has been featured in/on NY Magazine, LA Times, In, Gawker,Jezebel, MSNBC, the Alan Colmes Show, and the National Review, which called Katie "cute and some what brainy." She is a founding principal of Qualified Laughter – a production company dedicated to comedic social justice media – where she co-created the AFL-CIO Collective Bargaining video series and SEIU's Healthy Americans Against Reforming Medicine series, among others.
Other sessions: Laughing Liberally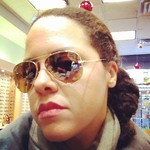 Founder: Jezebel.com. Writer and editor (Newsweek, The NY Times, Salon.com, Glamour, The New Yorker, Sports Illustrated.) Former contributing columnist, Washington Post. Author: "Hell Hath No Fury: Women's Letters From the End of the Affair. (Ballantine, 2002.)
Other sessions: Behind the Camera: Addressing the Underrepresentation of Women in Media and Culture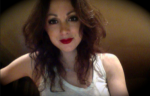 Erin Gloria Ryan is a staff writer for Jezebel.com covering mainly politics, women's rights, and the media's absurd coverage thereof. A Wisconsin native, she recently relocated to New York City from Chicago. Before writing for Jezebel, she spent several years placating the 1% in finance and thinking up snappy retorts she never was able to use.