Educational Opportunity & Economic Dignity
Session Type(s): Special Event
Starts: Friday, Jun. 8 10:30 AM
Ends: Friday, Jun. 8 11:45 AM
Room: Rotunda
Join Randi Weingarten, president of the American Federation of Teachers, and Ilyse Hogue, along-term netroots activist and a columnist for The Nation and CNN, for a conversation about the intersection of educational opportunities and economic dignity, and how we as progressives can get more involved.
Panelists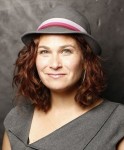 Ilyse is a social change practitioner and a political analyst. She writes a weekly column for The Nation and is a frequent contributor to CNN Opinion. Former Director of Political Advocacy and Communications, she has deep expertise on on-line organizing and using on-line tools to broadcast messages to help shape the political debate. Ilyse is a proud board member of Rebuild the Dream and National Domestic Worker's Alliance and is passionate about bring ideas from the new economy into the social change arena.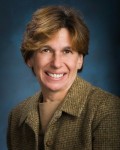 Randi Weingarten is president of the 1.5 million-member American Federation of Teachers, a union of professionals that champions fairness; democracy; economic opportunity; and high-quality public education, healthcare and public services for our students, their families and our communities.
Under Weingarten's leadership, the AFT has led a national effort to press for the tools, time and trust educators need to build strong public schools for all children, boost teacher quality, create rigorous academic standards aligned with a strong and deep curriculum, invest in wraparound services that help overcome barriers to student success, and ensure educators have a voice in improving schools.
Weingarten was elected national president of AFT in July 2008, following 11 years of service as an AFT vice president and 12 years as president of the United Federation of Teachers. Weingarten taught history at Clara Barton High School in Brooklyn's Crown Heights from 1991 to 1997.