From Defeat to Triumph: Erasing the Death Penalty in America
Session Type(s): Panel
Training Tag(s): Criminal Justice
Starts: Thursday, Jun. 7 9:00 AM
Ends: Thursday, Jun. 7 10:15 AM
Room: Ballroom A
#TroyDavis and #TooMuchDoubt were trending topics when Troy Davis was executed last September, energizing the movement to abolish the death penalty and forcing an examination of the ways  race and class disproportionately impact life-and-death decisions. Since 1973, 140 people have been exonerated from death row in the United States, and there are at least five cases where states have executed persons with strong indications of innocence. And yet, we're winning! Connecticut just became the fifth state to abandon the death penalty in 5 years, and Californians have a referendum on capital punishment on the November ballot. Sophisticated anti-death penalty campaigns are using new technologies and lifting up uncommon voices to advance the work of educating lawmakers and mobilizing constituents. Panelists will discuss the latest trends and tactics, current hot cases and connect you to effective and engaging anti-death penalty campaigns.
Moderator
Panelists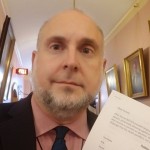 Abe serves as the Director of Affiliate Support for the National Coalition to Abolish the Death Penalty and is NCADP's point person for internet and social media communications. Active on this issue since 1988, he's been involved in the Troy Davis campaign with members of the Davis family since he first met them in the 1990's. Additionally, Bonowitz helps promote and support the state anti-death penalty organizations in NCADP's national network of Affiliates, and is deeply engaged in the strategic work of the movement. Currently he spends a good deal of his time organizing in Maryland and supporting campaigns in Connecticut and other states where death penalty repeal legislation is pending, including California (referendum on November ballot!) Colorado, Kansas. He lives in Cheverly, MD with his wife, son, dog and katt.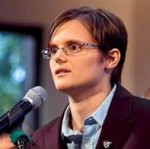 Laura Moye is the Director of Amnesty International USA's Death Penalty Abolition Campaign, based in Washington, DC. She has been an active voice for human rights and abolition of the death penalty since her days as a student activist. Moye has worked in various capacities for AIUSA over the past 14 years. She started working for AIUSA in the Southern Regional Office in 1998. Her focus there was on building the human rights activist base in the South. She has organized scores of conferences and trainings and provided support to AI chapters and volunteer leaders and social justice coalitions in their human rights work. As part of her anti-death penalty work, Moye has been a leader in state legislative and clemency campaigns, including a campaign for a moratorium and study of Georgia's death penalty and to stop the execution of death row prisoner Troy Davis.
Other sessions: Combatting Criminal Justice Violations: Challenging Assumptions and Winning Campaigns