Combatting Criminal Justice Violations: Challenging Assumptions and Winning Campaigns
Session Type(s): Panel
Training Tag(s): Criminal Justice, Organizing & Movement Building
Starts: Friday, Jun. 8 10:30 AM
Ends: Friday, Jun. 8 11:45 AM
Room: Ballroom D
How can social and racial justice organizations leverage technology on behalf of criminal justice campaigns? Panelists will discuss how their respective organizations utilize the internet, social media platforms and mobile devices to spread awareness about criminal justice violations impacting communities of color. Particular campaigns to be highlighted include those against the NYPD's racially-targeted "Stop and Frisk" policy; the wrongful imprisonment of 10 innocent men in Cook County, IL, on the basis of forced confessions; the execution of Troy Davis without proof of guilt beyond reasonable doubt on the basis of unreliable eyewitness testimony; and the proposal to replace the storm-damaged Orleans Parish Prison with a massively-expanded facility. Panelists will share best practices, successes and challenges and ways to improve the efficacy of 21st century technology in criminal justice campaigns.
Moderator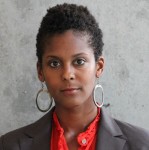 Dani McClain joined the ColorOfChange team in 2008. Before working in online organizing, she covered education while on staff at the Milwaukee Journal Sentinel, reported for the Miami Herald's metro desk, and worked to end racially discriminatory drug laws as a communications staffer at Drug Policy Alliance. She serves on the board of Allied Media Projects.
Panelists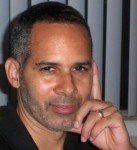 Kamau has worked as a community activist for over fifteen years in New York City and is now based in the south. In addition to his work as an activist attorney, he is a leading member of the Malcolm X Grassroots Movement. An organization dedicated to human rights advocacy and building grassroots institutions in the black community. The organization works on various issues including youth development, fighting police misconduct, and creating sustainable urban communities. Kamau has helped develop community cop-watch programs, freedom school programs for youth and alternatives to incarceration programs.
Kamau has also written articles for various on-line publications, including Black Agenda, Left Turn, ThyBlackman.com and Organizing. He is a featured writer in the upcoming book A Lie of Reinvention: Correcting Manning Marable's Malcolm X. He writes regularly at his blog at kamaufranklin.wordpress.com. Kamau is married to Edget Betru.
Dana Kaplan is the Executive Director of the Juvenile Justice Project of Louisiana. Prior to JJPL, Dana Kaplan was a Soros Justice Fellow at the Center for Constitutional Rights (CCR) in New York City. At CCR, Ms. Kaplan worked with community groups and government on developing alternatives to detention and downsizing local jails. She was also an Organizer for a partnership between CCR and two prison family organizations that reduced the cost of all phone calls from New York State prisons by fifty percent. Ms. Kaplan has been on staff at the Brooklyn-based Prison Moratorium Project, where she helped stop the construction of a youth prison upstate and two youth jail expansions in NYC. Dana holds an MA from the City University of New York and a BA from UC Berkeley, where she graduated Phi Beta Kappa and was a recipient of the John Gardner Fellowship for Public Service.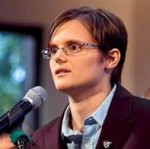 Laura Moye is the Director of Amnesty International USA's Death Penalty Abolition Campaign, based in Washington, DC. She has been an active voice for human rights and abolition of the death penalty since her days as a student activist. Moye has worked in various capacities for AIUSA over the past 14 years. She started working for AIUSA in the Southern Regional Office in 1998. Her focus there was on building the human rights activist base in the South. She has organized scores of conferences and trainings and provided support to AI chapters and volunteer leaders and social justice coalitions in their human rights work. As part of her anti-death penalty work, Moye has been a leader in state legislative and clemency campaigns, including a campaign for a moratorium and study of Georgia's death penalty and to stop the execution of death row prisoner Troy Davis.
Other sessions: From Defeat to Triumph: Erasing the Death Penalty in America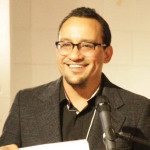 Matt Nelson serves as the Senior Campaign Manager for ColorOfChange.org, the largest Black American online political organization in the country. As a campaign strategist, organizer and communications expert, Matt has led dozens of community anti-oppression efforts and has trained and mentored hundreds of community leaders and organizers around the country. As a social justice entrepreneur, Matt has started four successful small businesses promoting alternative economic structures including the first fair trade, worker collective café in Milwaukee, WI.  He currently serves on the boards of the Progressive Communicators Network and the Bay Area Chapter of the National Lawyers Guild. 
Other sessions: Organizing Outside the Lines: "Hard-to-Reach Communities" Winning Major Victories by Moving from Moment to Movement