Closing keynote with Van Jones and Benjamin Jealous
Session Type(s): Keynote
Starts: Saturday, Jun. 9 4:30 PM
Ends: Saturday, Jun. 9 6:00 PM
Room: Main Stage (Hall A/B)
The closing session at Netroots Nation 2012 will be anchored by activist and Rebuild the Dream co-founder Van Jones. We'll also hear from NAACP President Benjamin T. Jealous, Howard Dean, Congressman David Cicilline (RI-01), Rhode Island State Representative Teresa Tanzi and Chuck Rocha. The evening will be emceed by comedian and writer Elon James White.
Moderator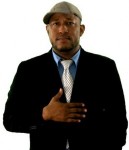 Elon James White is a Brooklyn-based comedian, writer and creator of the award-winning web series This Week in Blackness, a satirical look at race, politics and pop-culture in a so-called "post-racial" America and the award winning podcast Blacking it Up! White has been a featured commentator on MSNBC's The Melissa Harris Perry Show, VH1's "Black to the Future", "The Great Debate" and HLN's "The Joy Behar Show." His commentary on race and politics has been featured on CNN.com, Daily Kos, The Huffington Post, Giant Magazine, Salon, Alternet & The Root. Praised as "The perfect comedian for the Obama era, talking race while exploding racial stereotypes" by Dr. Melissa Harris-Perry on Politco.com & as "Precise, thought provoking and hilarious" by Daily Show creator Lizz Winstead, White continues to win accolades from critics, academia and audiences alike
Other sessions: This Week in Blackness RADIO #TWIBRADIO, This Week in Blackness RADIO #TWIBRADIO, Laughing Liberally, Comedy for Activists: Using satire, pranks and creative video for troublemaking
Panelists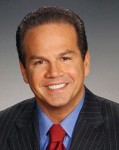 David N. Cicilline was born on the South Side of Providence, Rhode Island and is one of five children of Jack and Sabra Cicilline. After graduating from Narragansett High School, David attended Brown University as an undergraduate and later earned a law degree from the Georgetown University Law Center.
David was first elected mayor of the City of Providence in 2002, and re-elected for a second term in office four years later in 2006. David's eight years in office were characterized by the implementation of a formal city ethics code, the influx of $3 billion in new investment, the lowest crime rates in more than four decades, and the implementation of a nationally recognized after-school program.
David won election to Congress in 2010 and immediately began fighting for common-sense policies to help get small businesses, manufacturers, families, and seniors through these challenging economic times.
Other sessions: Why Can't Apple Make Your iPhone in America?, Gun Politics after Trayvon and Tucson: New Life for a Deadly Issue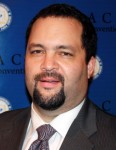 Benjamin Todd Jealous is the 17th President and CEO of the NAACP. Appointed at age 35 in 2008, he is the youngest person to lead the century old organization. During his tenure, the NAACP's online activists have swelled from 175,000 to more than 600,000; its donors have increased from 16,000 individuals per year to more than 120,000; and its membership has increased three years in a row for the first time in more than 20 years.
Jealous began his career as a community organizer in Harlem in 1991 with the NAACP Legal Defense Fund while working his way through college. In 1993, after being suspended for organizing student protests at Columbia University, he went to work as an investigative reporter for Mississippi's frequently-firebombed Jackson Advocate newspaper.
Over past two decades, he has helped organize successful campaigns to abolish the death penalty for children, stop Mississippi's governor from turning a public historically black university into a prison, and pass federal legislation against prison rape. His journalistic investigations have been credited with helping save the life of a white inmate who was being threatened for helping convict corrupt prison guards, free a black small farmer who was being framed for arson, and spur official investigations into law enforcement corruption.
A Rhodes Scholar, he is a graduate of Columbia and Oxford University, the past president of the Rosenberg Foundation and served as the founding director of Amnesty International's US Human Rights Program. While at Amnesty, he authored the widely-cited report: Threat and Humiliation–Racial Profiling, Domestic Security, and Human Rights in the United States.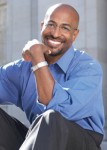 Van Jones is president and co-founder of Rebuild the Dream, a platform for bottom-up, people-powered innovations to help fix the U.S. economy.
Van has a 20-years of track record as a successful and award-winning social entrepreneur. He is the co-founder of the Ella Baker Center for Human Rights, Color of Change, and Green For All. He is the author of two New York Times best sellers, The Green Collar Economy, and Rebuild the Dream. TIME magazine named Van a global environmental hero in 2008, and one of the 100 most influential people in the world in 2009.
Van was the green jobs advisor to the Obama White House in 2009, and helped run the inter-agency process that oversaw $80 billion in green energy recovery spending.
Van is on the board of Demos and NRDC. He is currently a Visiting Fellow in Collaborative Economics at Presidio Graduate School in San Francisco.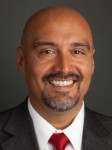 Chuck Rocha is from Texas and began his career as a union worker and became the youngest officer elected there He was later appointed as the National Political Director of the United Steel Workers of America in which he managed a $30 million dollar budget.
In 2009, Chuck founded Solidarity Strategies, a political consulting firm that specializes in campaign services including mail, phones, media, and general consulting.
Chuck is a graduate of the Harvard University Trade Union program. He has served on the board of the Congressional Hispanic Caucus Institute and the Labor Council for Latin American Advancement and is a Fellow for the Center for National Policy.
Chuck frequently appears on the news providing insight on Latino and current political issues and races. He is a regular contributor to MSNBC and FOX News as a Latino vote expert and as a democratic strategist.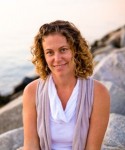 Rep. Teresa Tanzi is a freshman in the Rhode Island House of Representatives, a pathological organizer, a feminist mom, a gardener, an activist, a biker, a wanna-be farmer and sometimes even makes dinner. She is a terrible friend, but a passionate advocate for women's equality, marriage equality, public transportation, tax fairness, producer responsibility, and walkable, bikeable, livable communities. Since moving to RI in 2000, she has worked with victims of domestic violence, helped start a community garden, organized a farm-to-food pantry program, joined the executive boards of the R.I. National Organization for Women and Rhode Island's own progressive stalwart, Ocean State Action. She unseated an 11-year incumbent in her first run for political office and looks forward to campaigning this summer to serve another term. She says she has so much more work to do and loves every minute of it.