Bully: From Movie to Movement
Session Type(s): Special Event
Starts: Thursday, Jun. 7 1:30 PM
Ends: Thursday, Jun. 7 2:45 PM
Room: Exhibit Hall Sponsored Stage
The new movie Bully has captured national attention and given a voice to youth pushed into the shadows and the families that fight for them. Join National Education Association VP Lily Eskelsen, online activist Katie Butler, and Christie Marchese to discuss next steps in the Bully-Free movement. #BullyFree
Panelists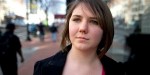 Katy Butler, the 17-year-old openly lesbian Michigan high school student who led a national campaign to get the Motion Picture Association of America to change the 'R' rating of the film Bully to 'PG-13.' She created and publicized a Change.org petition, then hand-delivered over a half-million signatures to to the MPAA, causing them to change the rating. Butler is an outspoken activist on anti-bullying and LGBT issues and is the youth producer for "The Bully Chronicles," an upcoming film from the perspective of bullies.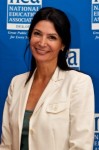 Lily Eskelsen, an elementary teacher from Utah, is Vice President of the National Education Association. She is one of the highest-ranking labor leaders in the country and one of its most influential Hispanic educators. Lily writes a blog, "Lily's Blackboard," covering the latest education issues. Her advice has been published in Parenting magazine, and she serves on the advisory board for Parenting's Mom Congress.She has been featured on MSNBC and CNN en Espanol.
Other sessions: Opening keynote featuring Eric Schneiderman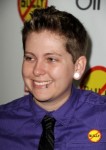 Kelby Johnson is from Tuttle, Oklahoma. After being removed from school by his parents, he went to work full time and earned his G.E.D. Kelby recently left his job and has been traveling extensively to promote the documentary Bully across the country. He is currently an intern with GLSEN and hopes to utilize the publicity surrounding the release of the film to lobby for legislation aimed at creating a safe school environment for all students.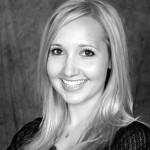 Christie is the Founder and Executive Director of Picture Motion, a boutique grassroots marketing and social action campaign development group, and is currently serving as the Director of Communications for the film BULLY. Christie's goal is to get social issue films and content to an audience – online and off – and then mobilize inspired audiences into action. With a background is in using online tools and connective technologies to create social change, Christie has worked on a range of films and non-profit campaigns.