Whose Law Is It Anyway? ALEC's Influence on State Legislatures and What We Can Do About It
Session Type(s): Panel
Training Tag(s): Local, Organizing & Movement Building
Starts: Thursday, Jun. 7 3:00 PM
Ends: Thursday, Jun. 7 4:15 PM
Room: Ballroom A
The American Legislative Exchange Council has been behind virtually every major right-wing state law in the past two years, including union-busting, teacher-bashing, voter suppression, attacks on immigrants, privatizing basic public services and gutting environmental and health regulations. Learn more about ALEC, who backs them and what you can do to stand in their way.
Moderator
Rashad Robinson serves as Executive Director of ColorOfChange, having joined the organization in May 2011. For well over a decade, Robinson has helped to mobilize communities across the country to create more inclusive cultural and political institutions. A recognized expert on how popular culture impacts American attitudes and values, he has served as a thought leader, widely sought-out speaker and strategist on utilizing media to shift public opinion concerning progressive and civil rights issues. He has appeared in hundreds of news stories, interviews, and political discussions through outlets such as ABC, BET, CNN, MSNBC, OWN, The New York Times, Fast Company, and NPR. In 2010 and 2011, Robinson was selected as one of "The Root 100," a list of emerging and influential African Americans under 45. He has previously held leadership roles at GLAAD, the Right to Vote Campaign, and FairVote.
Other sessions: Criminal Justice in America
Panelists

Aniello Alioto, National Political Director of ProgressNow and ProgressNow Education since July 2009, wields extensive experience in both issue and candidate campaigns. Aniello specializes in effective coalition dynamics, online advocacy, information management and campaign messaging. Aniello holds a M.A. in Diplomacy from the University of Kentucky's Patterson School of Diplomacy and International Commerce, as well as a B.A. in Political Science from the University of Louisville. When not working, Aniello is likely to be found exploring lesser-traveled corners of the globe, making cheese at home, learning new languages, laughing at pictures of monkeys or cooking for friends and colleagues.
Kim Anderson currently serves as Director of the Center for Advocacy at the National Education Association (NEA). In this role, Ms. Anderson oversees the organization's Collective Bargaining and Member Advocacy Department, Government Relations Department, and Human and Civil Rights Department. The Center is responsible for advancing the NEA's mission, vision, and core values through federal and intergovernmental advocacy, collective bargaining and representational advocacy, and social justice advocacy.
During Ms. Anderson's ten year tenure at the NEA, she previously directed the Government Relations department and was responsible for advancing policy on behalf of NEA's 3.2 million members at the federal level and within intergovernmental organizations. Prior to that, as Manager for Issue Advocacy in the Campaigns and Elections Department, Ms. Anderson oversaw the NEA's independent expenditure projects, issue advocacy work, ballot measure efforts and helped represent NEA in numerous national coalitions and partnerships.
Marge Baker oversees People For's policy and programmatic work, including its campaigns on the courts, nominations, LGBT equality, voting rights and elections. She has worked for more than 35 years in various public service roles. Prior to her current position she was the Staff Director for the late Senator Paul Wellstone on the Senate's Employment, Safety and Training Subcommittee. Ms. Baker is a graduate of Yale Law School, clerked for the U.S. District Court for the District of Delaware, served as Chief Counsel to Senator Howard Metzenbaum on the Senate Judiciary Committee, and directed the Consumer Services Division of the New York Department of Public Service. Ms. Baker is married, and has three children, ages 26, 28, and 31.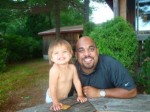 John Carey is communications director with the National Public Pension Coalition (NPPC). NPPC represents millions of teachers, nurses, police, firefighters and other public sector employees – has worked to protect the financial security of working families who rely on public pensions. NPPC works with a national network of state and local coalition efforts to protect public pensions. Prior to joining NPPC, John was at Americans for Financial Reform.
John has more than a decade of management and administrative experience influencing policy-makers, constituency groups and voters through local, state, and national campaigns. His communications experience includes press outreach, news monitoring, on-line outreach, and rapid response. John's field experience includes managing grassroots and grasstops lobbying campaigns and managing paid and volunteer staff for phone banks, canvasses, and other voter contact efforts.
John lives in Centreville, VA with his wife, Tara, and their children Emma and Jack. He enjoys athletics, politics, and cooking.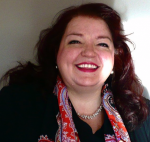 Lisa Graves is Executive Director of the Center for Media and Democracy, the publisher of ALECexposed.org (its award-winning investigation of the American Legislative Exchange Council), PRWatch.org, SourceWatch.org, and BanksterUSA.org. She previously served as Deputy Assistant Attorney General in the Office of Legal Policy at the U.S. Department of Justice, Chief Counsel for Nominations for the U.S. Senate Judiciary Committee, Deputy Chief of the Article III Judges Division at the U.S. Courts, and Senior Legislative Strategist for the ACLU on national security issues, among other posts. Reach her on twitter: thelisagraves and email: lisa@prwatch.org.