One month from today, we'll be kicking off our seventh annual conference. We're confirming speakers on a daily basis now, so I wanted to take a few minutes to update you on some of the great folks you'll hear from and meet in Providence.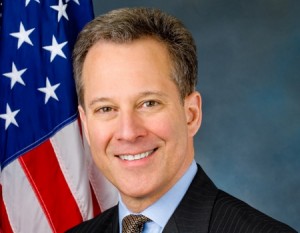 We're pleased to announce that thursday night's opening keynote will be headlined by New York Attorney General Eric Schneiderman, who's been leading the charge in his state and nationally to hold Wall Street accountable for its role in the country's economic crisis. Check out the American Prospect's recent profile on him, The Man the Banks Fear Most. Providence Mayor Angel Taveras, environmentalist Bill McKibben, Planned Parenthood's Cecile Richards and NEA's Lily Eskelsen will also speak.
Throughout the weekend, we'll be joined by numerous progressive leaders and elected officials including Sen. Sheldon Whitehouse, Sen. Sherrod Brown, Sen. Jeff Merkley, Rep. Keith Ellison, Rep. Luis Gutierrez, Rep. David Cicilline and Rep. Jim Langevin. Plus, we'll be announcing more speakers in the coming days and weeks.
This year's conference includes 70 panels on topics like the 2012 elections, the Occupy movement and reproductive rights, plus we'll highlight state battles on issues like immigration and labor. We'll also have 30 hands-on training sessions led by some of the top trainers in the progressive movement, plus caucuses, film screenings, tons of social events and our biggest crowd ever. You can check out our full agenda here.
See you in Providence in one month!