John Aravosis (@aravosis) is a Washington, DC-based writer and political strategist, and the editor of AMERICAblog.com. Since 1995, he has been one of the nation's top political Internet experts. John has a law degree and master's in foreign service from Georgetown. He's worked in the U.S. Senate, for World Bank, Children's Defense Fund and as a stringer for the Economist. John stopped Dr. Laura, bought Wesley Clark's cell phone records online and is the reason you know Mary Cheney is a lesbian. To his utter embarrassment, he is best known for outing conservative White House "reporter" Jeff Gannon as a male hooker.
Adam Bonin, Chair (@adambonin) is a solo legal practitioner in Philadelphia. His practice includes representing candidates, unions and other politically active entities in campaign finance and election law matters, including leading progressive bloggers. Adam has been extensively involved in efforts on behalf of the rights of online speakers. He is a featured writer on the Daily Kos front page, where he focuses on legal and regulatory matters, and blogs about pop culture and miscellany at throwingthings.blogspot.com.
Raven Brooks (@ravenb / Facebook) is the executive director of Netroots Foundation and Netroots Nation. Raven was initially drawn into politics during Howard Dean's presidential campaign and quickly got involved in grassroots politics, including the first Yearly Kos. He's led the growth of Netroots Nation from a volunteer-run effort to the country's premier progressive gathering, added an international component and expanded the programming to include infrastructure and capacity-building programs. Raven is a member of the San Francisco New Leaders Council advisory board and the Good 360 Digital Advisory Board. He lives in San Francisco with his wife and two cats and is an avid cyclist, hiker and outdoor enthusiast.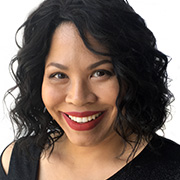 Cheryl Contee (@ch3ryl), partner at Fission Strategy, specializes in helping non-profits and foundations use social media for social good. She's a co-founder of JackandJillPolitics.com, writing as Jill Tubman on one of the top 10 black blogs. She has over 13 years of award-winning interactive expertise and previously served as lead digital strategist for Fleishman-Hillard for the West Coast in San Francisco. Cheryl has appeared in the Washington Post, New York Times, BBC and CNN, among other media appearances. She received her bachelor's from Yale and has an M.B.A. from Georgetown.
Gina Cooper (@ginacooper) is the founder of Cooper Strategies. Her approach to online politics has become a cornerstone of the online progressive movement. She is also the founder, past CEO and chair emeritus of Netroots Nation and co-founded Tweet Progress. Gina has worked with private sector, non-profit, federal, state and local clients to explore innovative ways in which the Internet can help ordinary people become invested in their own political solutions. In 2008 Gina was a member of Barack Obama's policy advisory committee for technology, media and telecommunications, serving on the e-government/e-democracy subcommittee.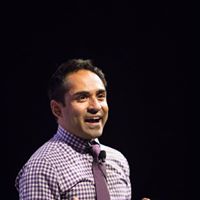 Arshad Hasan (@arshadhasan) is Democracy for America's executive director. Before that, Arshad developed and directed the organization's grassroots training programs, DFA Campaign Academy and DFA Night School. Prior to DFA, Arshad worked with a variety of PACs and non-profits on legislative issue campaigns, corporate accountability campaigns, grassroots fundraising and electoral campaigns. Arshad occasionally takes a leave of absence to work for progressive campaigns around the country, including recently serving as Bill Halter's GOTV director for his Senate primary and runoff campaigns.
Adam Lambert, Treasurer (@clammyc) is not the American Idol runner up. However, he is a tax consultant who works and lives in the NYC area. Blogging under the name "clammyc," Adam is a front-page contributing editor at BlueJersey.com and has written hundreds of essays about framing and messaging on a number of progressive issues and campaigns. He has worked on various campaigns (NJ Governor in 2009, NJ-5th Congressional District in 2006, 2008 and 2010) doing online outreach and strategy. Adam previously hosted weekly online radio shows at BlogTalkRadio.com, where he managed the progressive lineup of shows. Currently, he is one of the founders of Retire Garrett (and RetireGarrett.com), a grassroots organization dedicated to the Congressional Race in NJ's 5th District. Adam is also the treasurer of his four-year-old son's nursery school.

Jackie Mahendra, Secretary (@jaxsun) recently served as Director of Organizing and then Director of Storytelling at Change.org. Prior to that, she led online strategy for the immigration reform advocacy group America's Voice, where she fought tooth and nail for the federal DREAM Act. Jackie has given dozens of talks on new media strategy, immigration, and online storytelling – and spearheaded programs to promote diversity. When not online, Jackie enjoys writing, practicing yoga, exploring her new city (San Francisco), and cooking fusion cuisine.

Joan McCarter (@JoanMcCarter) serves as the Mountain West representative for the Daily Kos staff writing from her home in Idaho, where she returned after long stints in Portland, Washington, D.C., and Seattle. She worked in both the district and Capitol Hill offices of then Congressman and now Senator Ron Wyden from 1987 until 1993, and worked on congressional campaigns in Oregon and Idaho. She left politics in 1995 to obtain a master's degree in Russian studies from the University of Washington where she worked as a writer, editor, and instructional designer after obtaining her degree. But she couldn't resist the siren song of politics when the nation went crazy and the Supreme Court selected George W. Bush president, and she found herself at Daily Kos. Once politics in the U.S. becomes rational again, you might find her actually putting that master's degree (and huge student loan debt) to work writing on Russia. She's been a contributing editor at Daily Kos since 2006, and became Senior Policy Editor in 2010.